Lake Lillinoah, Shepaug Dam, Connecticut
| | |
| --- | --- |
| | View of the LOx facility from the top of the dam |
Lake Lillinonah and the Shepaug Hydroelectric Project
Lake Lillinonah:
Located in New Milford, Conneticut

Formed in 1955 by the Shepaug Hydroelectric Project on the Housatonic River

Operated as a multiple use impoundment by Northeast Generation Services

Drainage area of 1,400 square miles

At full pond elevation of 200 feet, the reservoir has a surface area of 1,870 acres and is approximately 12 miles long

Reservoir fluctuates about 4.5 feet
Hydrofacilities at the project include:
A 1,400 foot long concrete gravity structure dam with a crest elevation of 206 feet

A single unit powerhouse
Lake Lillinonah Oxygen Diffuser System
Objective

To meet FERC specifications for re-licnesing purposes, that were part of the terms of the Connecticut Department of Environmental Protection Clean Water Act. This included increasing dissolved oxygen levels in the project releases into the Housatonic River
to 5 mg/L.

Facilities

3 diffusers in the old riverbed in the forebay extending almost 4,000 feet upstream of the dam

13,000 gallon oxygen storage system

Ambient air vaporizers

Pressure control and flow distribution piping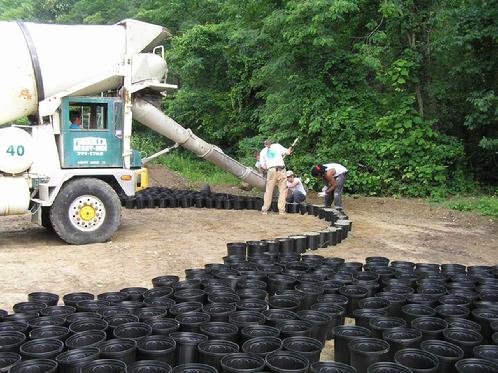 Filling the anchor weights with concrete
| | |
| --- | --- |
| Line diffuser assembly | Anchor connection welded into place |
Floating completed supply and diffuser line
Stainless steel oxygen and buoyancy connections at the face of the dam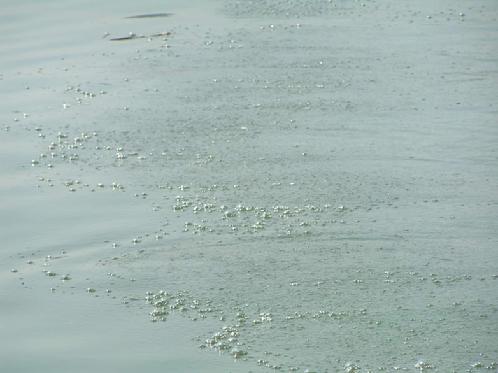 Bubbles after deployment
| | | |
| --- | --- | --- |
| First line down | Second line down | Third line down |
Publications and References
---




Mobley Engineering, Inc. • PO Box 600 Norris, Tennessee 37828




phone (865) 494-0600 • fax (865) 494-0611
Email:
info@mobleyengineering.com
Mobley Engineering, Inc. All rights reserved.